DTU Honorary Alumnus 2019: Tomas Zhang Mathiesen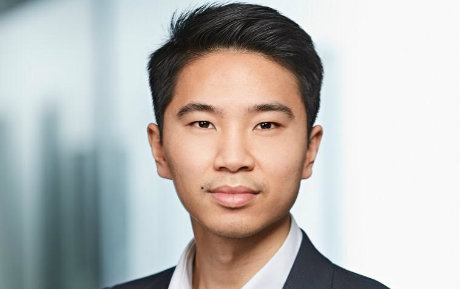 Grounds for the appointment:
The appointment to the honorary awards is assigned to Tomas for his special engagement in the export engineering education (the study programme export and technology). Tomas is a fantastic representative of DTU and the education.
Statement from Tomas Zhang Mathiesen:
"I came to Denmark from China 19 years ago as an 8-year-old with my mother. Before that, I lived with my grandparents on a farm and did not think there was anything else beyond the farm and China. My mother always said to me: "Tomas, you have come to a good country with good people and opportunities. There are millions of other Chinese who wish they were in your shoes, so tend to your school work now, give back and do well with your new life".
DTU has given me an extra chance in life. The lecturers gave me the knowledge and support I needed, and student life as well as commitment to various volunteer work with DSE gave me the experiences I needed to kick start my career. I will always remember DTU as a place where students get an extra chance, a place where knowledge and experience can be achieved, and a place where there will surely be room for everyone."