DTU Honorary Alumna 2021: Fei Chen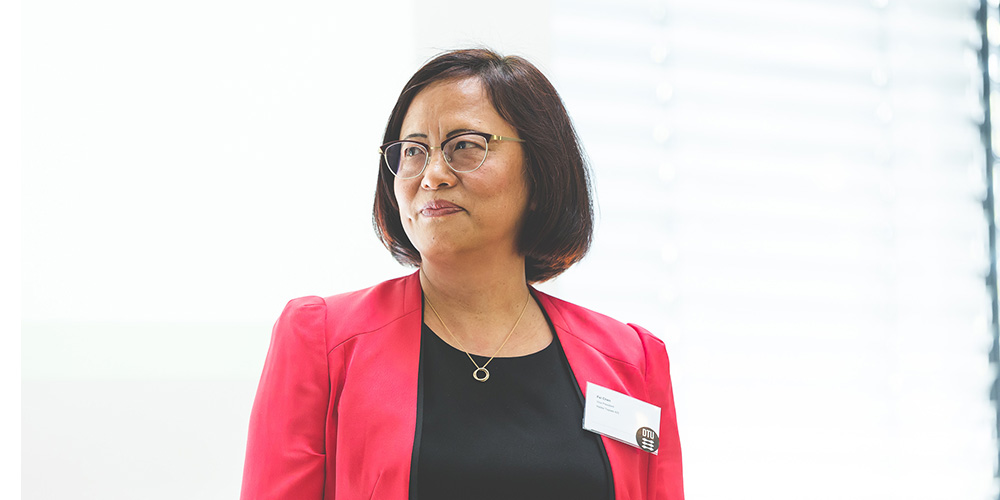 Education from DTU: PhD (1991)
Current job: Group Senior Vice President, Topsoe A/S
Grounds for the appointment:
After completing her PhD at DTU, Fei Chen has unfolded her career as a top-level leader in high-tech companies (Coloplast, Chr. Hansen, Foss, Grundfos, Novozymes) for decades, and Fei has worked across many innovation systems and companies in Denmark. Furthermore, as an executive member of SMEs, startups, C25 and public institutions, Fei has worked dedicatedly to ensure innovation of sustainable energy.
In addition to an impressive business career, Fei has for many years supported life-long learning as a loyal partner at DTU and contributes to continuing training and development of top managers as an executive lecturer at DTU's board education, DTU's Corporate Entrepreneurial Leadership programme (CEL), in Skylab and as a consultant for the top management at DTU.
Fei is a true example for both young and experienced career jumpers. As a child of the China in the years of the Cultural Revolution, Fei has worked hard to move forward. Fei's journey led her to Denmark, and we are deeply grateful for that.
As a leader and board member, she gets close, is clear, challenges, and moves people. In doing so, Fei creates close, trusting and deep relations. On all fronts, Fei uses all her efforts and is always helpful and insightful when it comes to facilitating knowledge and results in terms of technology, business, culture and change. Fei is present when she works in a team, and her grounded robustness becomes a support also for inexperienced leaders. Fei is never afraid to use its skills; as a leader, as a researcher and as a human being. It is unique and all testifies to a deep professional insight, robustness and integrity.
Fei is simply a true role model, because Fei works with the deepest respect and integrity and makes her collaboration partners stronger, and through great passion and dedication, Fei develops sustainable business and technology for people.
Statement from Fei Chen:
"I'm humbled and proud to be awarded this prestigious title. I lost my heart to DTU when I studied here and have always tried to give back. Many great engineers and scientists have received the honor before me and I'm proud to be counted among them. I would like to thank DTU for its ongoing trust and acknowledgement."